Snap-on Industrial visual tool control cabinets place most frequently used tools in a clear view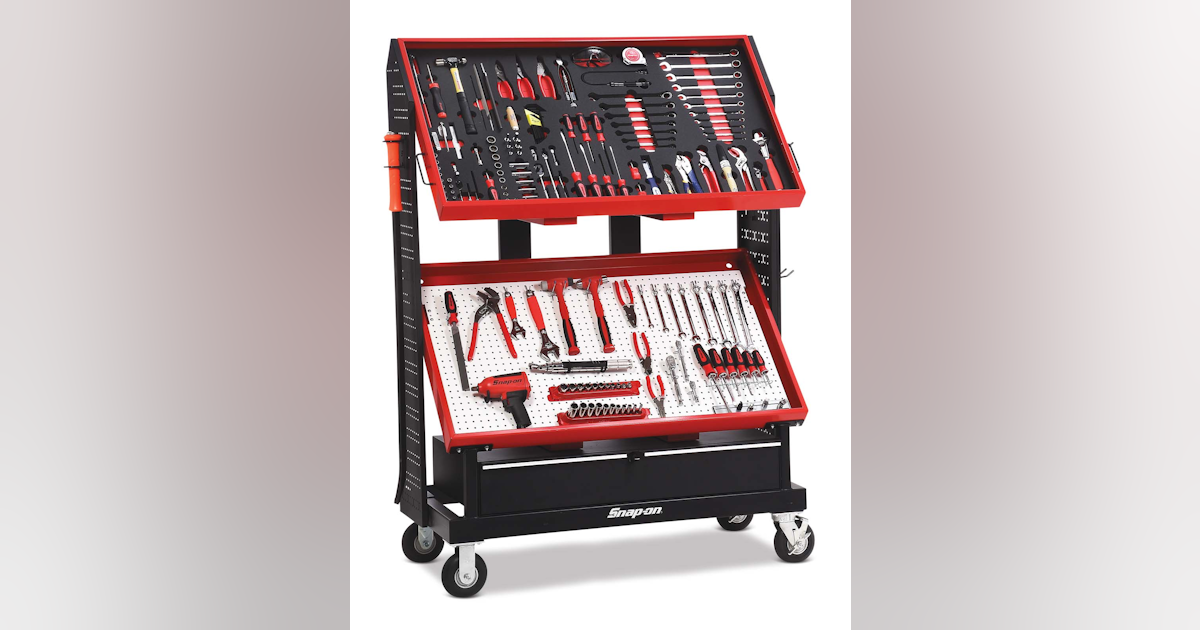 Snap-on Industrial's visual inspection cabinets place frequently used tools in plain sight, giving technicians a complete view of their tools for instant accountability and asset management.
The visual inspection cabinets, part of Snap-on's level 5 tool control system, use a clear Makrolon AR polycarbonate window for at-a-glance tool management and safety. The fully opening door hinge creates an unobstructed entry, while gas shock absorbers keep the door upright.
The visual control cabinets are available with keyless access or e-Lock for maximum security without the need to distribute keys; Programmable e-Lock for up to 3000 users and can be networked with LockView software. Visual inspection cabinets can be mounted on walls, workbenches, trolleys or rolling cabins and are ideal for point-of-use on specific maintenance functions in aviation, power generation, maintenance and other industrial industries.
For optimal visibility and control, perforated metal panels with clearly marked tool locations or foam cutouts are ideal for these toolboxes as they allow a technician to quickly scan a tool tray and see if something is missing.
When mounted on rolling cabins or trolleys, visual control cabinets offer a 'strike zone' approach, which places tools in an ergonomically comfortable position above the knee and below the shoulders to reduce the need. to bend over and stretch for tools.
The features and benefits of visual inspection cabinets include:
49 "wide (L5V5S49)
34 "wide (L5V5S34)
49 "wide (L5VP5S49)
34 "wide (L5VP5S34)
Tool capacity up to 100 tools
V-brackets for flexible mounting options; pre-drilled holes on the base for mounting on trolleys or roll cabs
Interior tool control options include metal pegboard or foam (foam layout can be customized according to customers' needs)
Available in Red, Shiny Black, Royal Blue, Ultra Yellow, and Arctic Silver
Double visual inspection cabinet (L5V5S2X49MCR) only available in red